Our HVAC and appliance services help business owners and building managers increase the lifespan of their property's commercial equipment and decrease operational expenses. Businesses that have employed preventative maintenance programs show significant reductions in their overall maintenance costs. When additional factors are included such as prolonged equipment life as well as less energy use, system downtime and disruptions to building operations, our clients have seen their costs reduced as much as 50 percent compared to organizations that service their equipment on a reactive basis.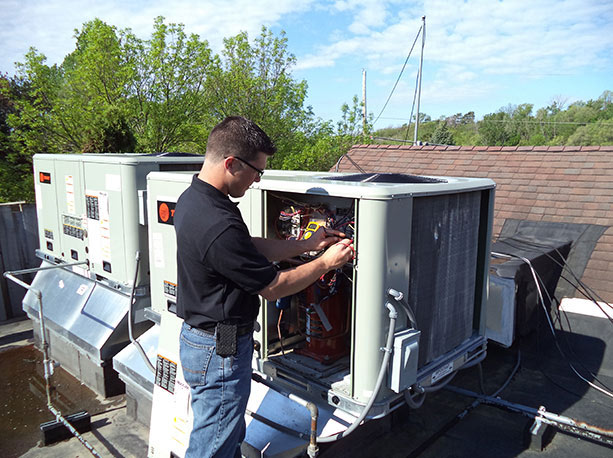 While considering your HVAC maintenance, consider the following:
As a building manager or business owner, you shouldn't accept these circumstances. These expenses are known as the soft costs of a poorly maintained HVAC system.
Most businesses don't include these soft costs in their monthly budgets, and they are unaware just how much it impacts their bottom line. This impact is particularly serious for business owners who are managing a retail store, a restaurant or a business where attracting and retaining customers plays a pivotal role in their success. Hiring an experienced commercial HVAC contractor such as Altemp Mechanical can help your business run efficiently.
Consider the expenses that are spent in reaching out to a technician for an emergency as soon as you experience a breakdown or the consequences of having your HVAC equipment not function for a few days.
An HVAC system is similar to a car – the more you ignore it, the worse the issue gets, increasing your costs significantly. Put simply, HVAC maintenance saves energy. When it comes to addressing your HVAC needs, you need to hire experienced HVAC contractors who can service your system regularly. We identify small issues and make sure that they are addressed swiftly.
Your business operations rely on your ability to offer employees, customers and clients a comfortable indoor environment. Fortunately, Altemp is ready to help get your system back on to normal when it is not working. Calling us can dramatically reduce your downtime. With the right HVAC, refrigeration and appliance repair, service and installation team on your side, you can keep your business running effectively. To learn more or to schedule your service call, contact us online by calling 651-275-9111 today!